Kaneman as custom foam mattress manufacturers, we had OEM for over 150 brands for all over the world. Do you like to start your mattress? It is easy to start to work with us. For example, the fabric, label, embroidery logo, box and others, we can talk the details to confirm them one by one. With our remarkable design team performance, we can design the mattress to meet your details artwork and mattress satisfaction finally.
Brand
Kaneman or OEM/ODM
Original place
Hebei Province China(Mainland)
Model#
KMS2233
Firmness
Medium Firm
Thickness
6 inch/15cm
OEM
Flat mattress or Folded mattress,based on your need,we can make what you need
Outside fabric
Aloe vera Knitted fabric as cover
Inner Materials
Inner lining cover
15cm support foam
Bottom
Anti-skid fabric
Package
1.)vacuum rolled in a bag
2.)vacuum rolled in a handbag
3.)vacuum rolled in a box (we advice)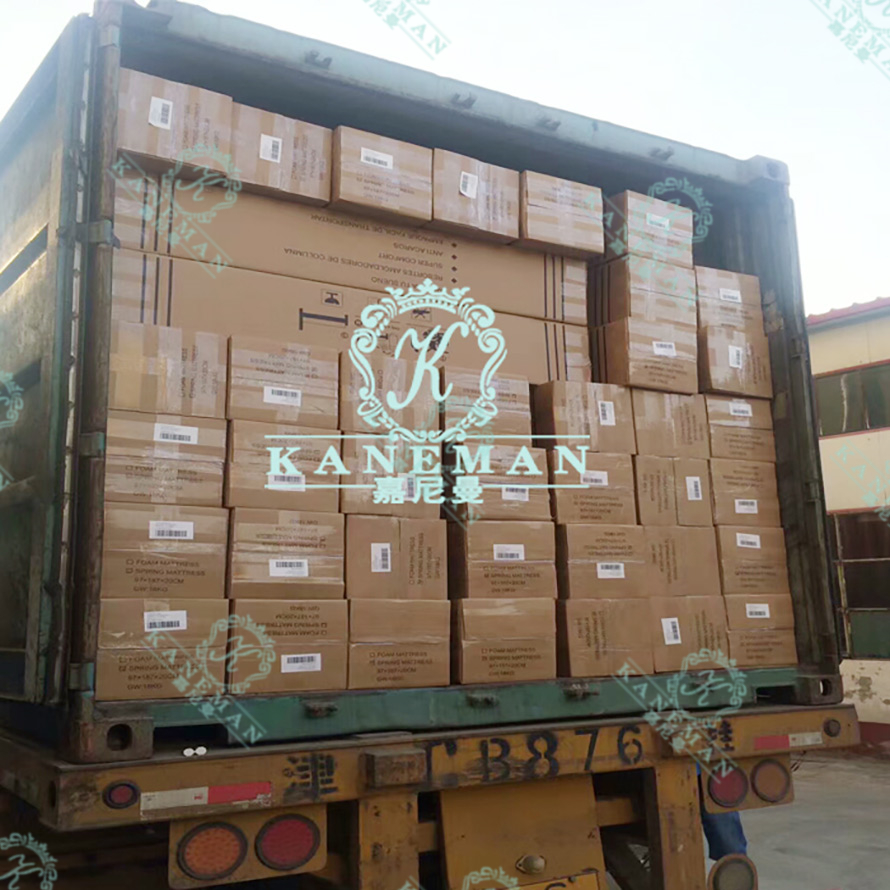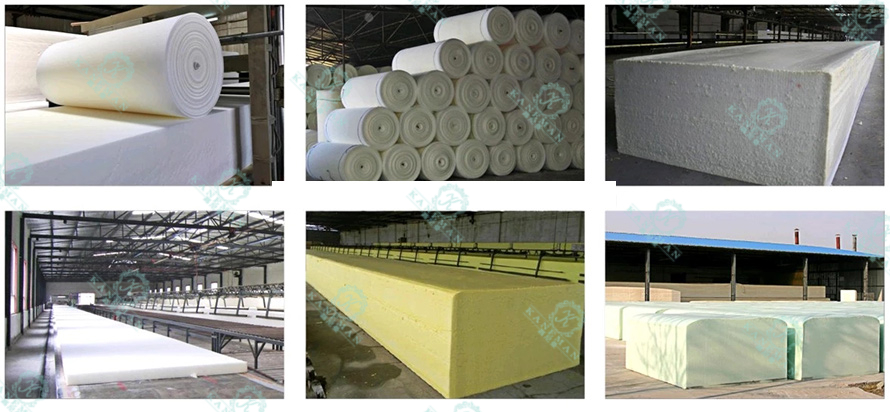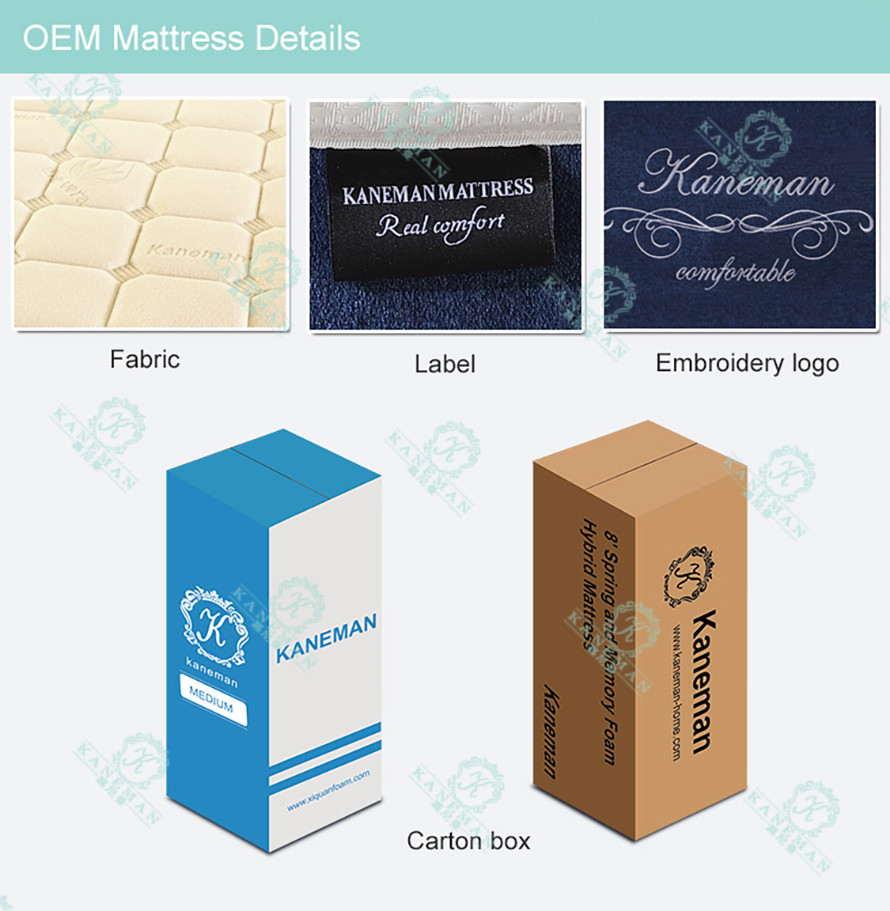 +86 18911569602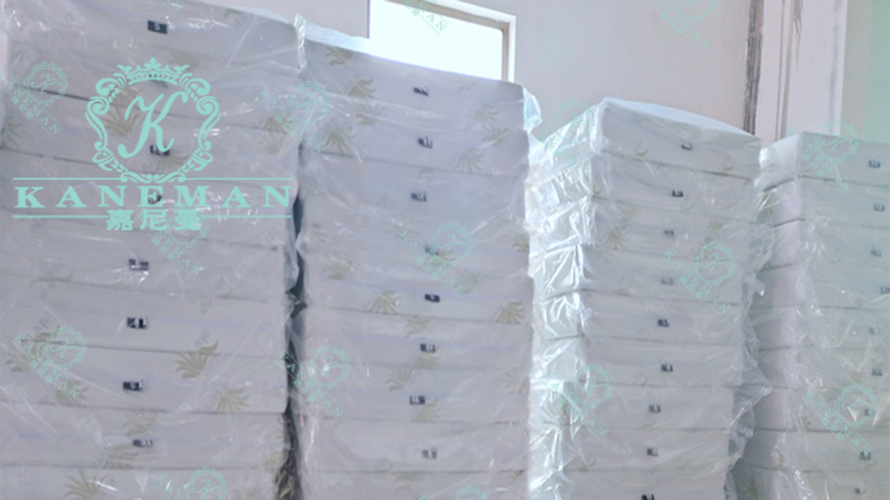 This foldable foam mattress is popular and export to Germany, France, Italy, Malta, Australia, Canada, United States etc.As foam producer,our mostly highly advantage product are foam mattress, memory foam mattress, latex foam mattress in bulk with competitive price and good quality at the same time. For example, best selling rebounded foam mattress for students in school or camping is below pattern. Single size fold up foam mattress is highly acceptable. Like 90*190*15cm size,vacuum packing box size is 96*27*27cm,so 864 pieces is for one 40HC full container loading capacity.Kaneman is a branch of xiquan foam company. We produce foam 1200m³ per day.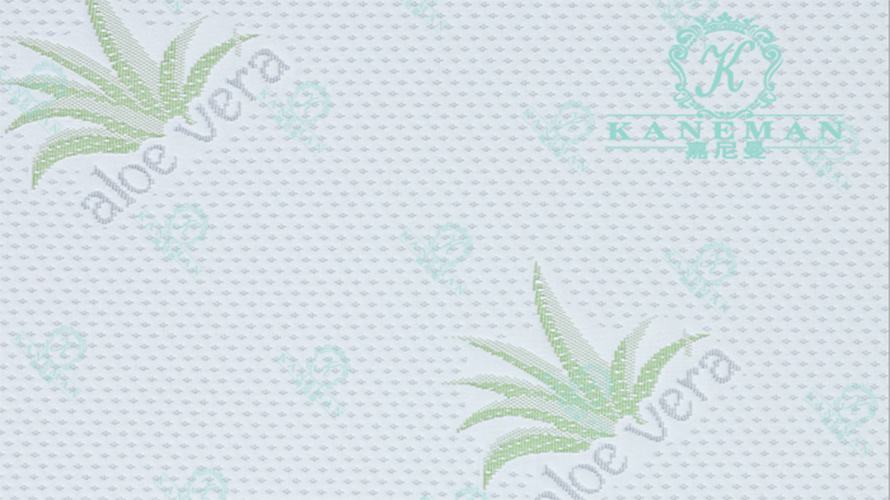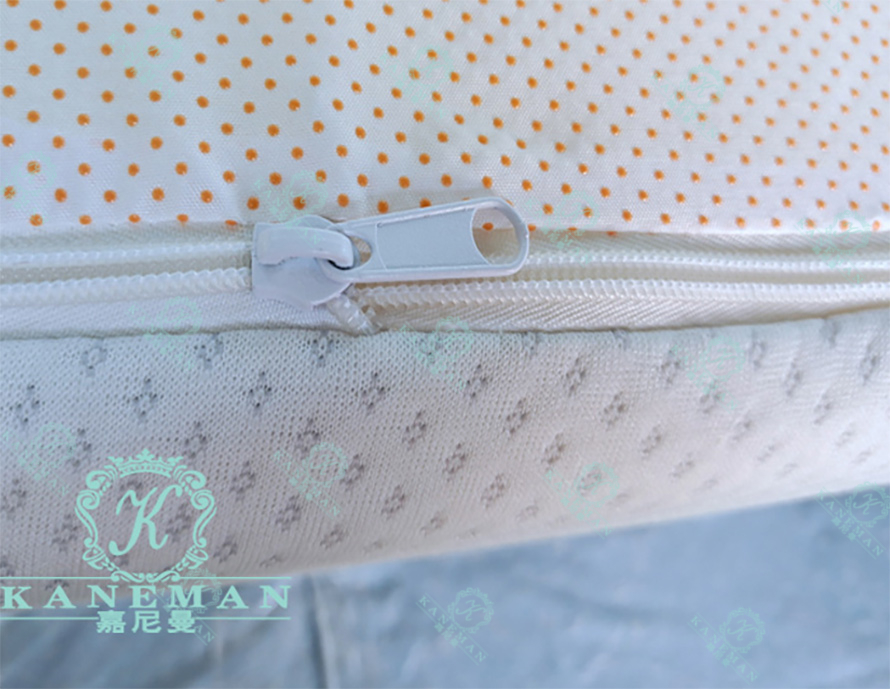 The aloe vera fabric is highly good feedback from customers. Surface cover is comfortable and looks very nice. Anti-mite and anti-bacterial aloe vera fabric makes the body skin in protection and enjoyable situation. Moreover,the high quality zipper is 360 degree, which is very easy to process. Besides, the anti-skid fabric on the bottom shows prevent the mattress from sliding away from the bed. Thereby, this mattress is considered the best option for promotional and best price boned foam mattress.

Sales Manager