Foam mattress is the most popular mattress requested by buyer group. It is comfortable and economical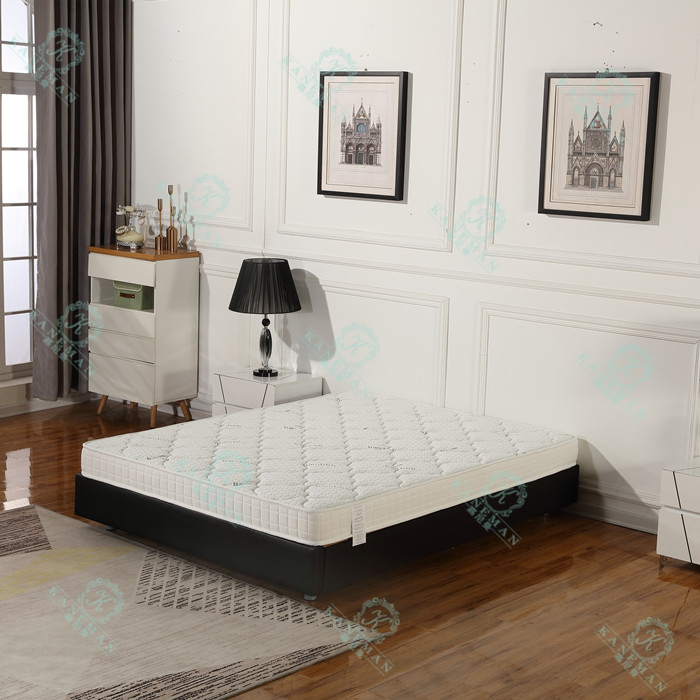 Our best seller mattress is the above 6inch foam mattress, in this king size mattress, we use white color as the main color, it is clean, tidy, simple and generous.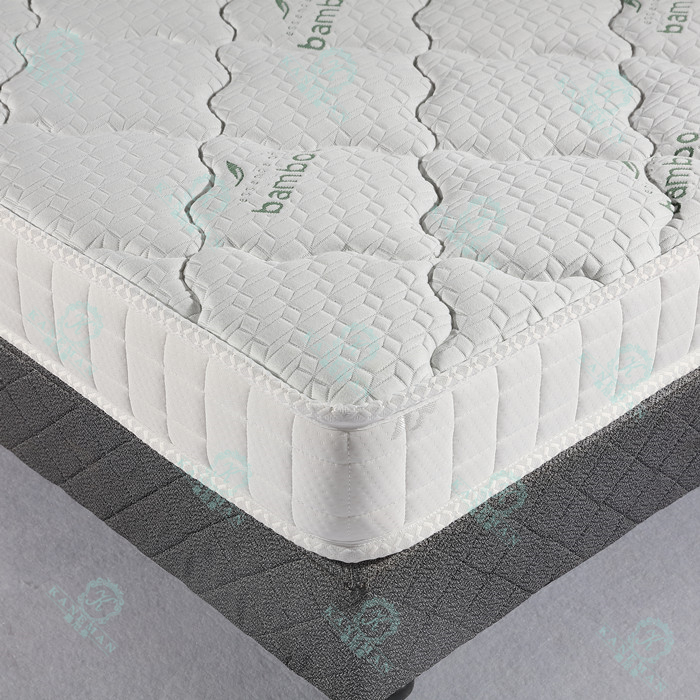 Dotted with small fresh green color bamboo pattern on the white color fabric, which makes the whole mattress look more nifty and lovely.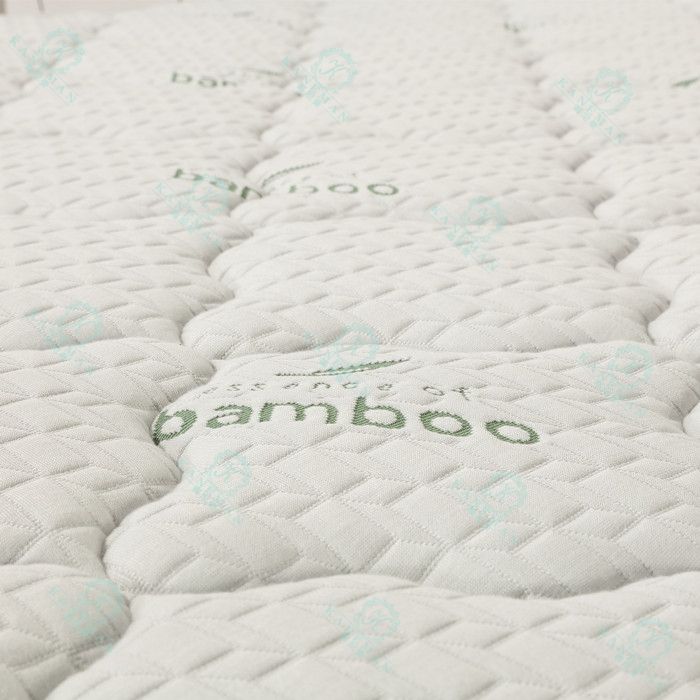 Bamboo fiber knitted fabric is newly designed high end home use mattress material with characteristics of anti-bacteria, anti-moisture, anti-UV, etc. It is soft, warm and comfortable when sleeping on.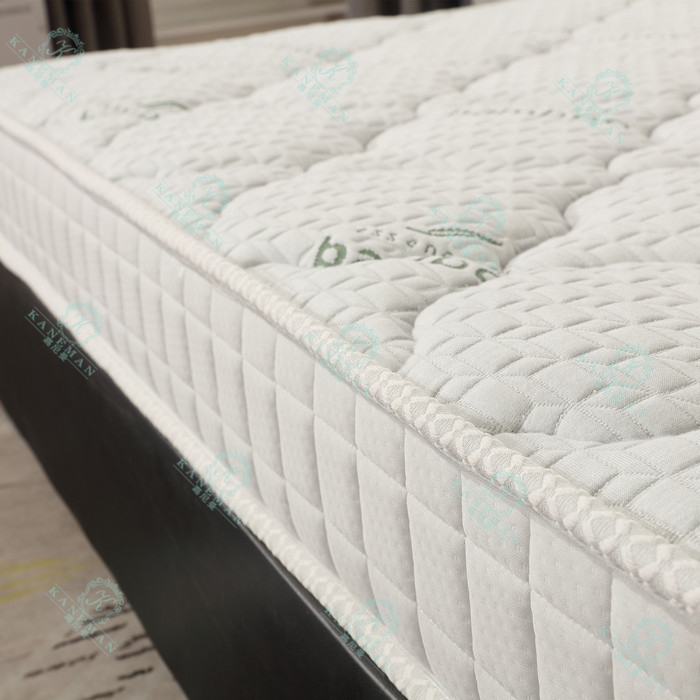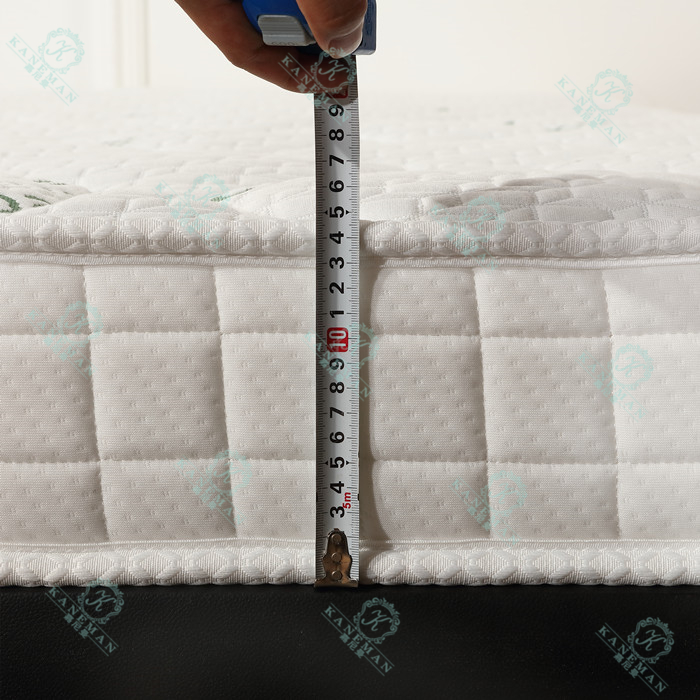 We design it with 15cm/6inch for this height can fit for bunk beds, dormitories, students, economical hotels, projects...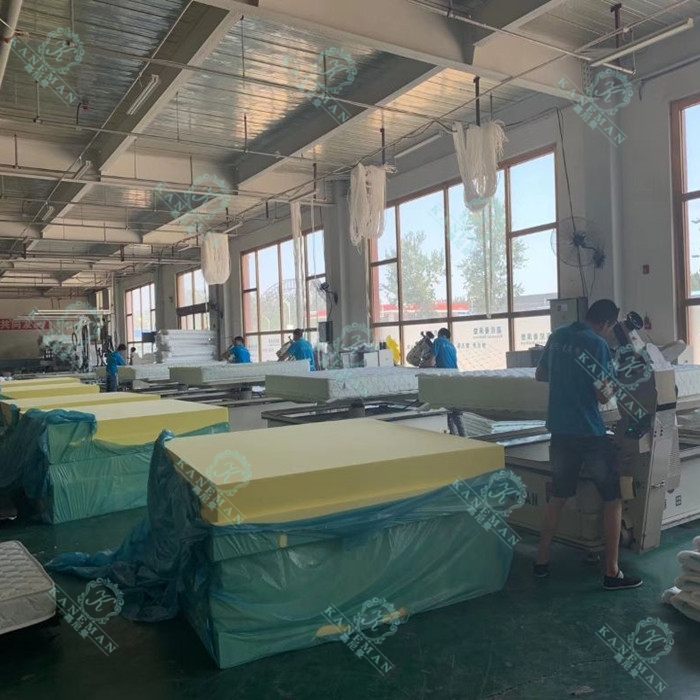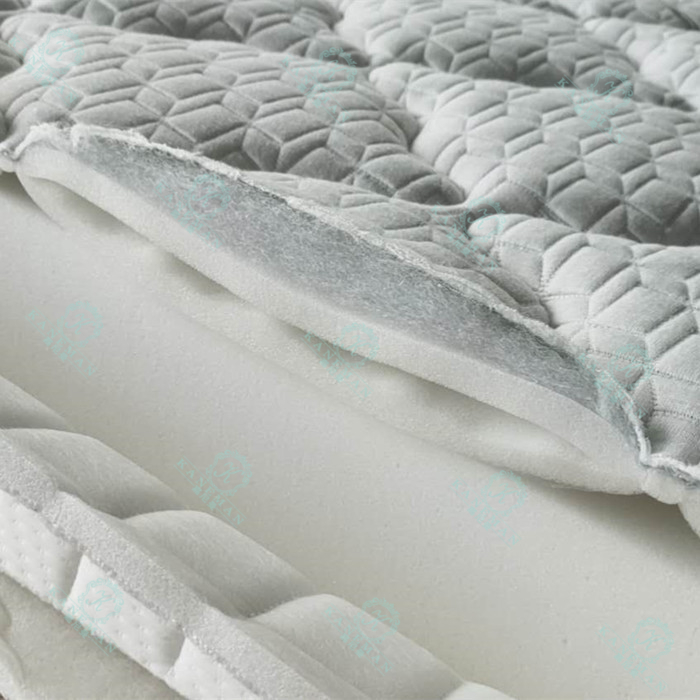 Different people have different sleeping habits, some one want soft mattress, some one want a little firm mattress. To meet their needs. We have 2 choices. One is use common 28 density foam for the inner, which is soft, the other is use the 32 density foam be the inner. And this one is a little harder.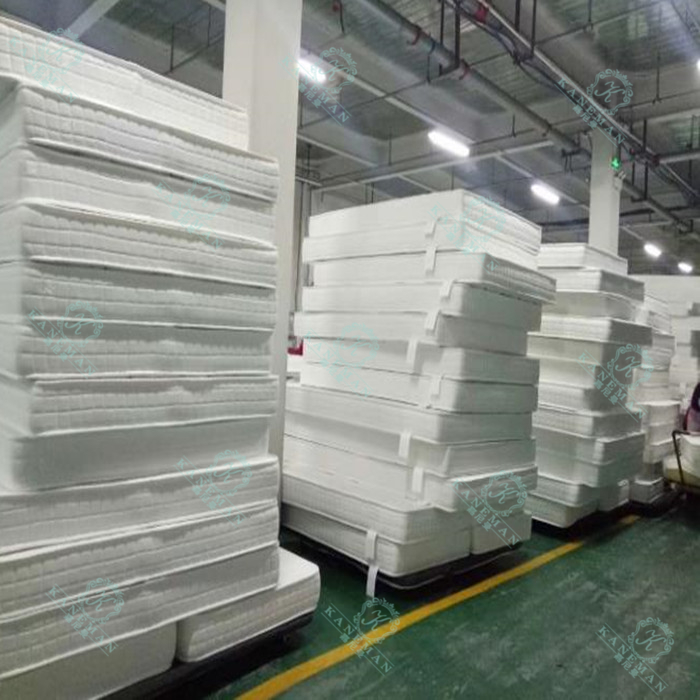 For most our clients order this mattress choose 32 density foam for the inner material. No mattress which density foam you choose, we all ensure you a good resilience.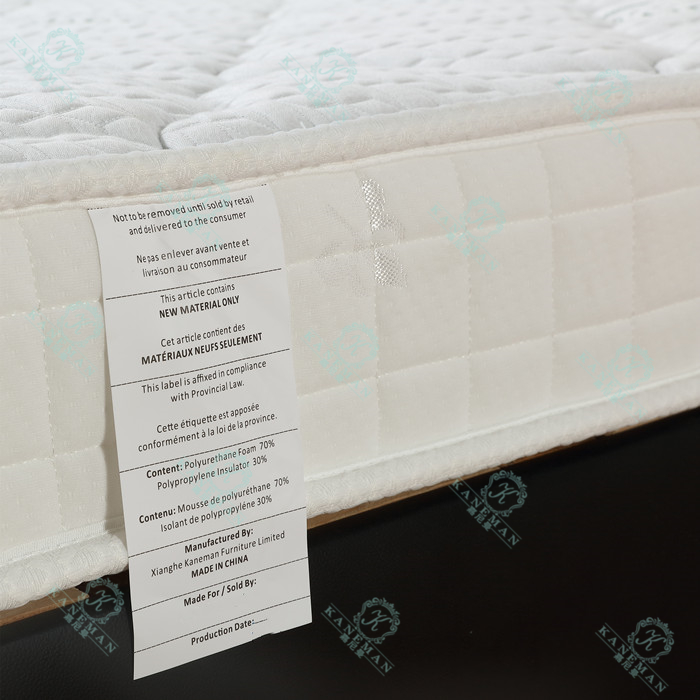 Custom own brand mattress need embroidery own logo, attach own labels, for this simple foam mattress, we have a very mature production lines, fixed load 25-30 containers per month. Choose your favourite appearance, heights, sizes, logos, labels, packing ways... all acceptable for us.
As a China factory direct mattress manufacturer, we are the first one who could export compressed mattress to overseas, with own 35 years' experience foam lines, 20 years' experience quilting lines, spring lines, after 18 years' developing, our clients form more than 30 countries, we supply custom service for 260+ brands. We looking forward of working with you too. 
Sales Manager
+86 18730603061
ice@kamimattress.com